Deploy Your Cloud Applications with Confidence using Cloud Launchpad
Ensure consistent application deployment. Enjoy secure and reliable cloud hosting. Leverage Cloud Launchpad's expertise and support.
Get in touch
Using our Cloud Launchpad
what business problems can be solved?
Cloud Architects offers automated cloud composition on AWS, Azure, and GCP, accelerating your time to market by months. Our Cloud Launchpad uses best-of-breed practices and pre built infrastructure as code templates.
By capitalizing the power and flexibility of our Cloud Launchpad, your business can get its products to market faster, with less risk and lower cost.
Full CI/CD integration for infrastructure
Best practice for agile development, meaning continuous integration and delivery all the way through pipeline.
With IaC, configuration files are created that contain your infrastructure specifications, making it easier to edit and distribute.
A Paved Path to
the Cloud
Our Cloud Launchpad provides consistency and predictability, catapulting your organization's cloud-native maturity.
Backup, recovery and continuity
Secured data both locally and remotely, the ability to restore in the event of disaster, and seamlessly continue operations with either. Its that simple.
Security Compliance / Zero trust
Continuous monitoring and evaluation of your system, while requiring all users, whether in or outside the organization's network, to be authenticated, authorized, and continuously validated for security configuration.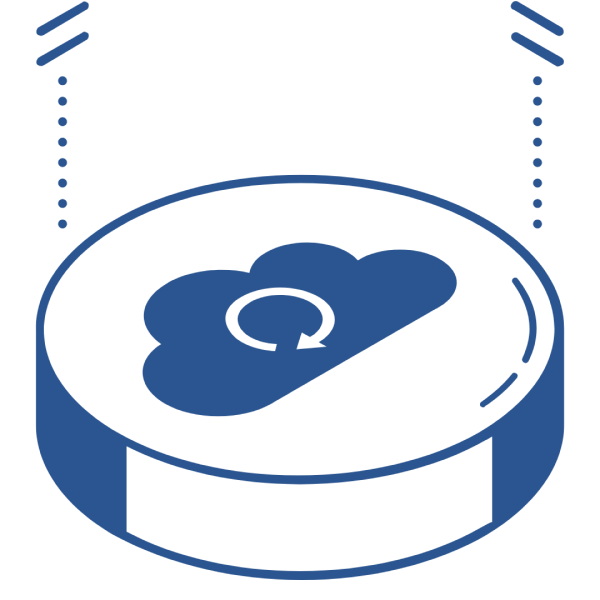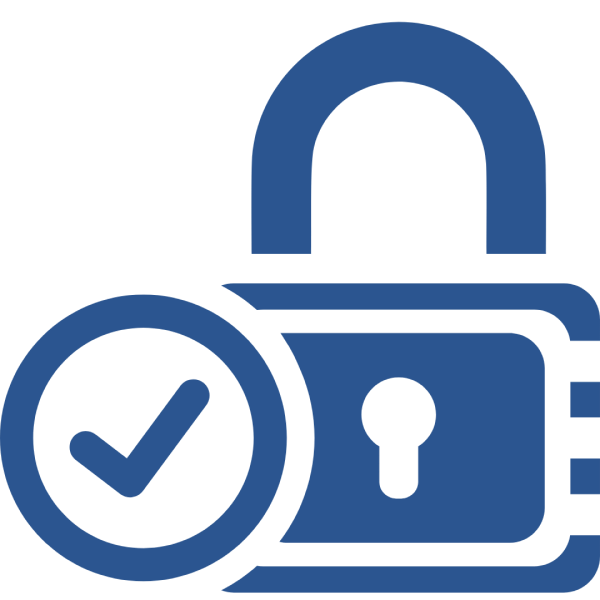 Safe and Secure
Workspace
Our Cloud Launchpad provides responsive, predictive compliance while allowing your team to perform seamlessly.
Freedom to work as you see fit.
Measure and anticipate potential security events.
Further ensuring security compliance is met
How it works
One-Day Deployment Launchpad
What is One-Day Deployment Launchpad
Cloud Launchpad is an automated deployment solution to help businesses quickly and easily launch, iterate, and scale their cloudnative applications. It provides a range of tools and services to help create and manage cloud infrastructure. We are not only cloud agnostic; we are tools agnostic as well. We provide value rather than tools or technology to our customers.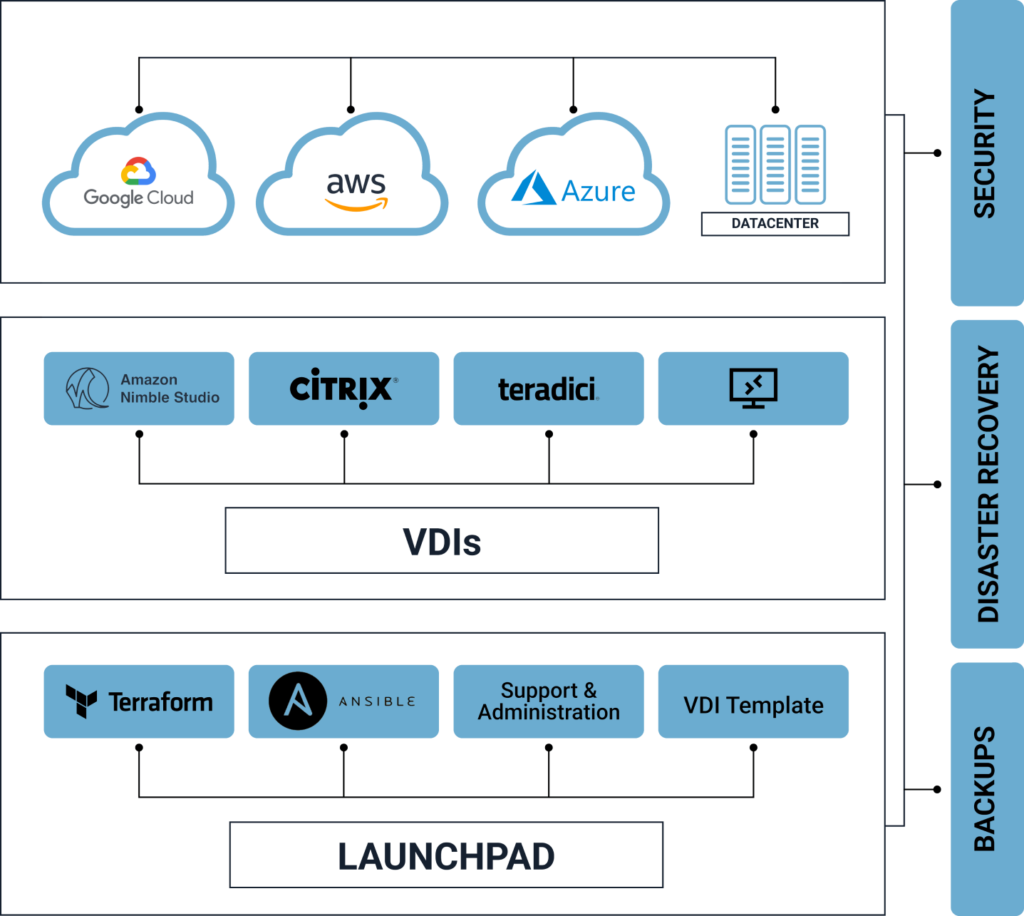 Our Launchpads
Compared to the standard application lifecycle, deployment times can be accelerated by 10x and costs can be reduced by 75%.
An automated deployment solution built using Terraform and Ansible to deploy VDI to any Cloud using your choice of technology
Security is first and foremost for any company or educational institution. We have the best SecOps Platform to start or mature your Security Operations and DevSecOps
All the best-of-breed cloud-native application development, complete refactoring of legacy applications, and greenfield cloud-native software projects are available in one place
A fully automated solution to compile, test and deploy your application to any cloud, anywhere.
Our solution will deploy functions that will run on all, AWS Lambda, Azure function, and GCP Cloud Functions ​
A programming model that simplifies the process of defining and launching distributed machine learning and data pipeline
Cloud Launchpads Best Practices
As one of Cloud Architects' key services, Cloud Launchpad uses prescriptive best practices and pre-built infrastructure as code templates.
Industries
Education institutes, financial institutions, and government agencies trust Cloud Architects to build and develop their platforms for secure, high-performance virtual desktops and workstations. Trust us, we are experts!
Agnostic Tools
Our thorough application assessment focuses on cloud-native features such as high availability, security, deployment, application readiness, and total cost of ownership (TOC).
Features Case
Our Latest Case Study
For Your Business
Our Clients
Who We Have Worked With









Our Clients
Who We Have Worked With