Getting started with Managed Cloud Services
Optimized cloud – native support for all business needs, 24 hours a day, 7 days a week, 365 days a year
Schedule a Consultation
Experience Optimal Cloud-Native Support for Your Business Needs - Available 24/7/365!
Eliminate the Hassle and Cost of Cloud Management - Let the Experts Handle it for You!
Schedule a Consultation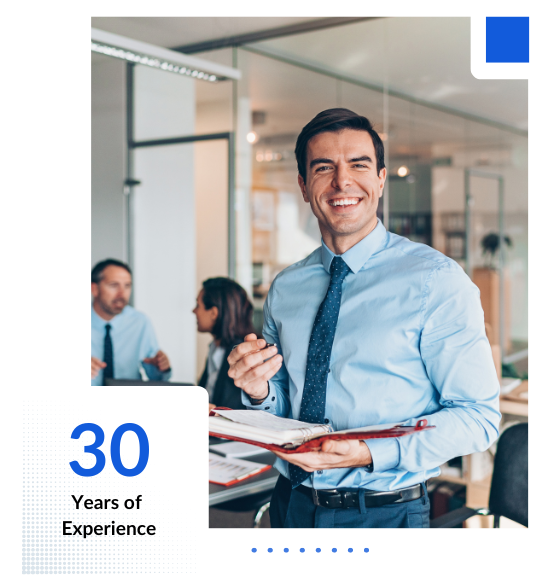 Why
Cloud Architect Experts?
Cloud Architect Experts is the best choice for managed IT services due to our exceptional track record of providing reliable and cost-effective solutions to businesses of all sizes. With over 15 years of experience in the industry, Cloud Architect Experts has built a reputation for delivering customized IT solutions that align with their clients' unique business goals. Their team of highly skilled professionals is available 24/7 to provide proactive support and ensure that any issues are resolved quickly and efficiently. Additionally, Cloud Architect Experts offers a range of cloud agnostic services including cybersecurity, cloud architecture, and network management, making them a one-stop-shop for all IT needs.
process
Cloud Management Steps
Planning
Think carefully about your goals and define your strategy before any actions. Discover and assess existing workloads and environments in preparation for change.
Implementation
Time to build new skills and begin managing your services. A modernized approach gives organizations the autonomy to change their scope or strategy as needed.
Operations
Management is not a one size fits all. Once you move to a cloud-first approach, you can use our custom built tools to help secure, govern, manage, and optimize your operations
Approach
Cloud Architect Experts are 100% Cloud Agnostic
Industries
Education institutes, financial institutions, and government agencies trust Cloud Architects to build and manage their platforms for secure, high-performance workspaces with reduced risk and downtimes
Our cloud-based managed IT offerings
Cloud Architect offers small and enterprise level business's with a one stop shop managed services platform for all cloud and IT offerings. We understand that a one size fits all approach does not work for all businesses, therefore all of our solutions are custom to your needs, optimizing and securing your companies IT network. Our agnostic approach scales as your business scales for minimal intervention during a disaster.
Custom Managed IT
Our Managed IT services are delivered by a highly skilled team. We offer enterprise ready services in a fraction of the time to satisfy any scale of business
Managed Network
Cloud architects can manage a variety of network services, including end-to-end connections and large-scale broadcast links from simple to complex
Managed Backup and Business Continuity
We manage backups of data, PC's, servers and networks. Our solutions encompass on-site, off-site and multi-site environments.
Managed Security
We assist in identifying critical data systems that maybe be vulnerable and ensure sensitive client and business data are protected against all threats
Managed Infrastructure
We stay proactive in administering and managing your sensitive client and business data and information. This includes all networking, storage and security.
Total Managed It Services
Total support for our clients requirements. This includes long term consultancy and managing day-to-day services to deliver outstanding value.
Managed Service Tiers
We proudly offer a variety of packages to tailor to all business needs